Museum Classics
What kind of cars will you see at Yesterday's Ride? Find out here!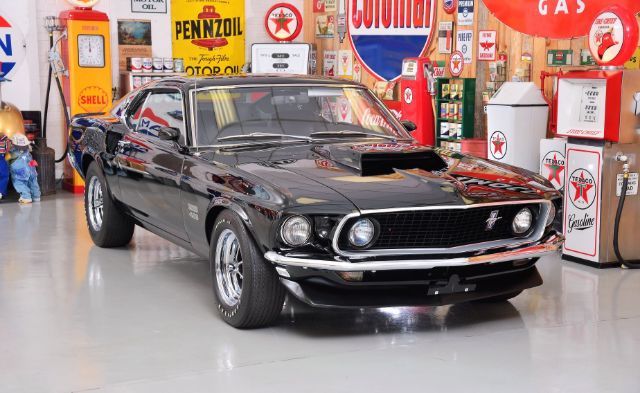 1969 Mustang Boss 429
Yes, this is the real deal, not a clone or reproduction. It is fully documented with every piece of documentation from when it was built to this day. It was sold by Fairway Ford in Greenville, SC. I am the 3rd owner and the car's ownership history has never been more than 25 miles from where it was sold.

The car is still a completely matching numbers car. After I purchased the car from a friend here in town that owned the car for over 40 years, the car was given a complete more than 5-year professional restoration by Dicky & Matt Dills of Lilburn, GA. Jacky Jones and Bob Perkins were both also advisors throughout the restoration process. It is truly one of the most correct and perfectly done restorations of an original 1969 Mustang Boss 429.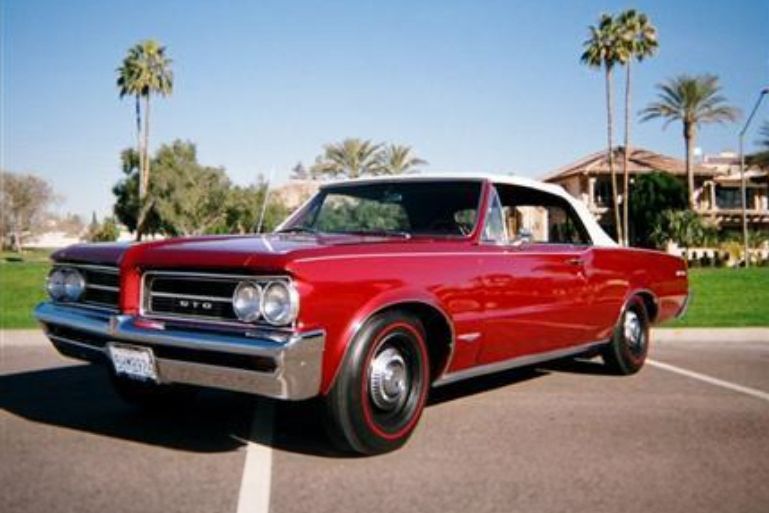 1964 Pontiac GTO
This is an all-original, matching numbers, 389 tri-power, 4-speed, convertible. The color is called Marimba Red and was the darkest of the 4 red color options offered that year. The car runs and drives great.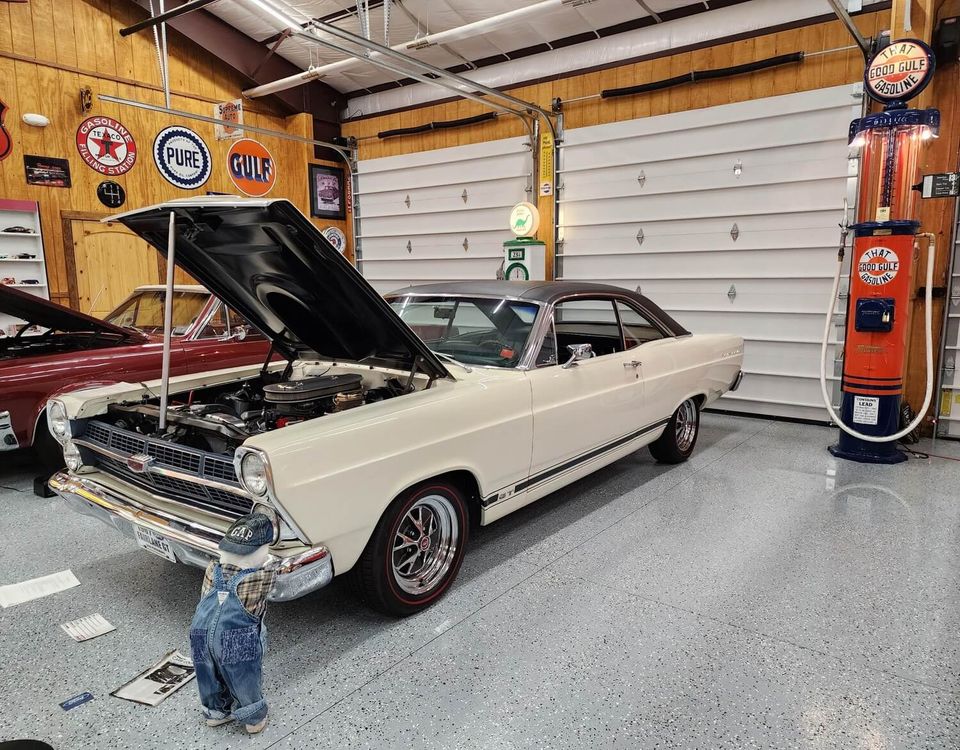 1967 Ford Fairlane
This car has been completely upgraded from an original 390 car to a ground pounding built 427 with 2-4 barrel carbs putting out over 500 HP. It has an original, but upgraded, 4-speed transmission with a complete front to back suspension rebuild to manage this massive power plant rebuild. It is a perfect example of a professionally built R-code Fairlane tribute car.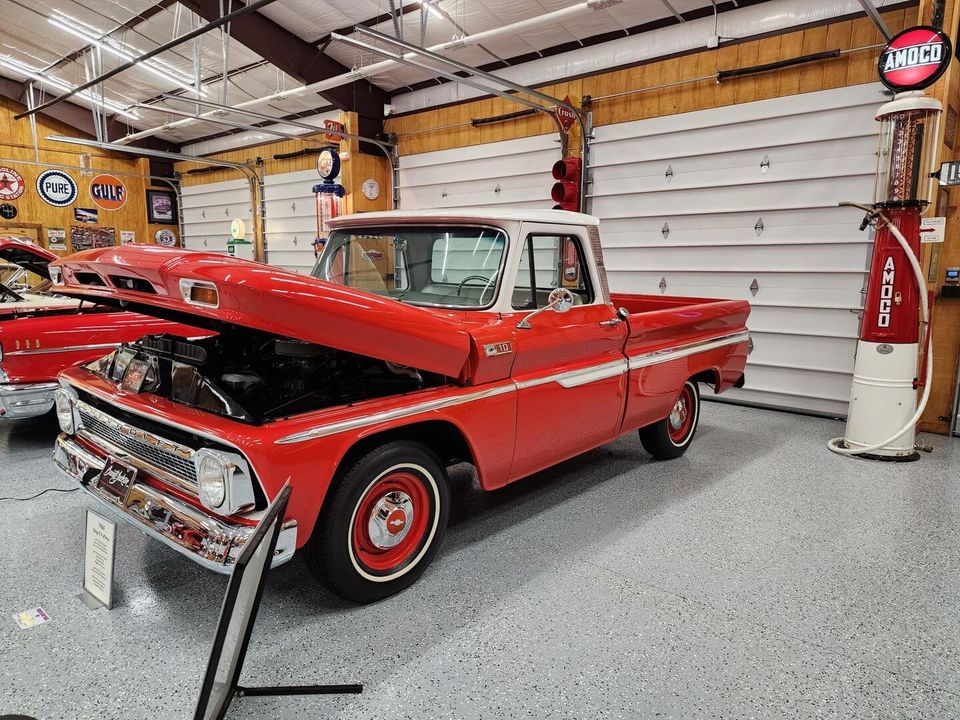 1965 Chevy C-10 Pickup Truck
Other than an amazing restoration, this beautiful truck has also been upgraded to a completely rebuilt 350 Chevy engine but still mated to its original 3-speed manual transmission. It has power steering and power brakes and drives like a new truck from 1965. It was purchased at the Barrett-Jackson auction in Scottsdale, AZ.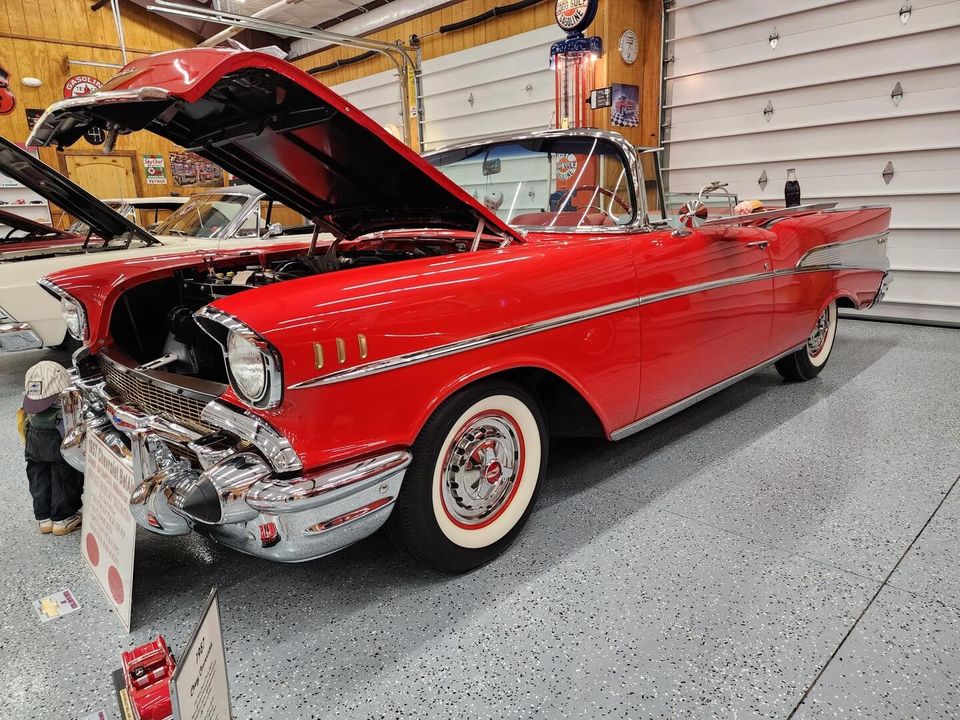 1957 Chevy Convertible
This amazing classic Chevy was frame off restored by one of the best-known and respected 55, 56, 57 Chevy restorers in the world. Chuck Miller, from right up the road in Piedmont, SC was responsible for this many award-winning masterpiece. It still retains its original (but completely rebuilt) 283 engine. This 30-year-old restoration has to be seen to be believed.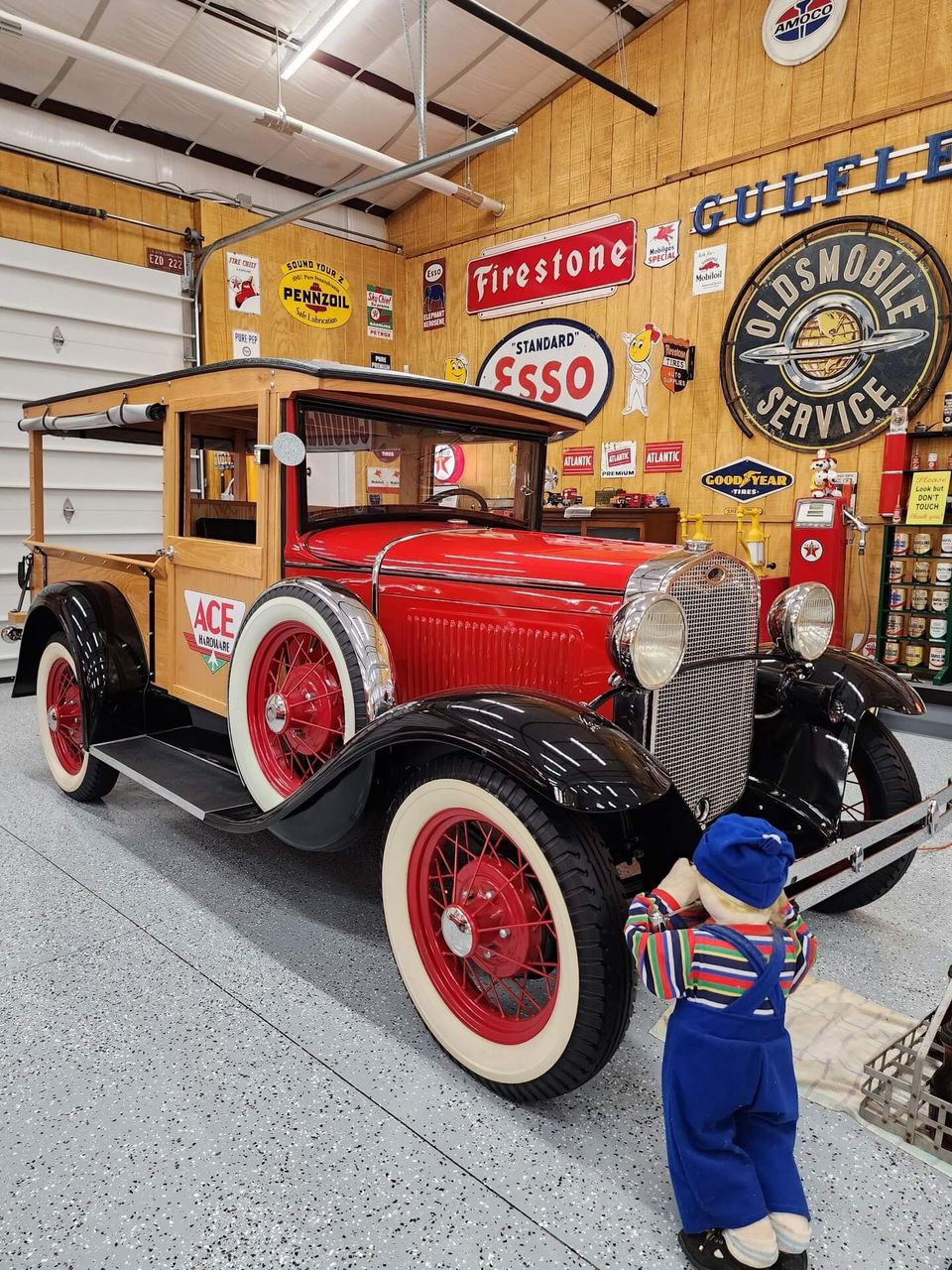 1930 Ford Model A "Woodie" Truck
This all-original drivetrain truck sports a totally new rebuild of the wood bodies seen on these trucks back in the 1930s. This is a perfect example of the truck a farmer would have taken to town on Saturday to sell on Main Street the produce he had grown that week. American history at its best!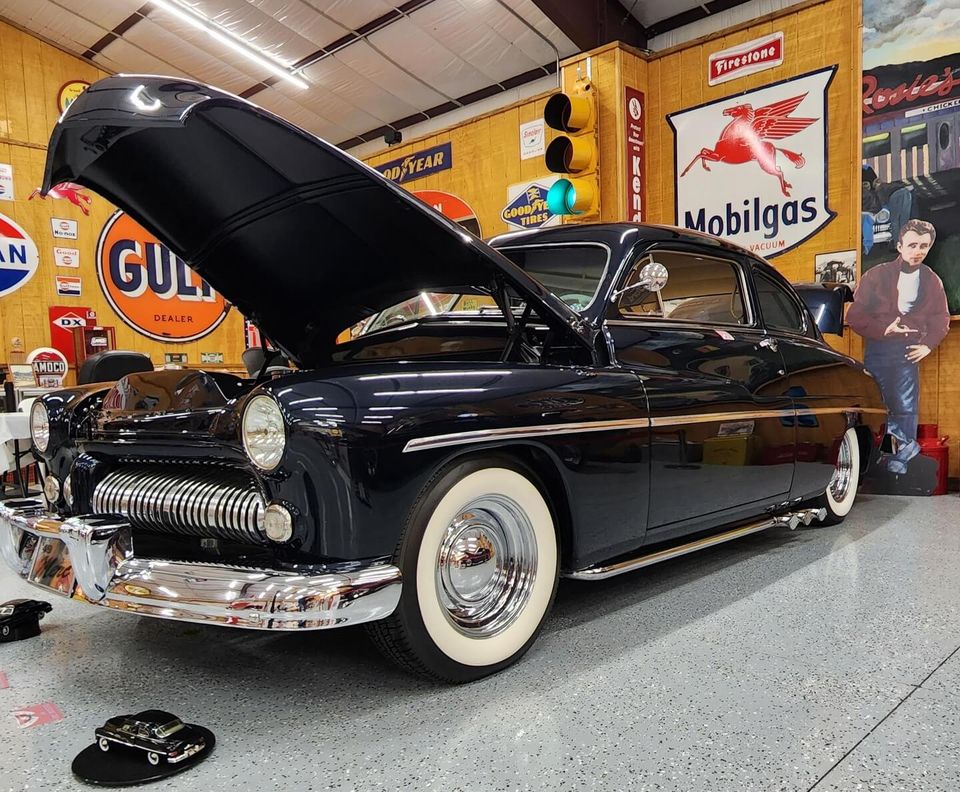 1949 Mercury 2 Door Sports Coupe
This is probably the most customized car in my collection. Close the hood and it looks completely original, complete with fender skirts and optional "Laker pipes." Even the interior looks original except for the Lokar shifter. Open the hood, though, and the story changes. The engine is a built 454 Chevy backed by a built Turbo 400 transmission. It has power steering, power brakes, and air conditioning. It truly drives and operates like a modern car, only a lot heavier.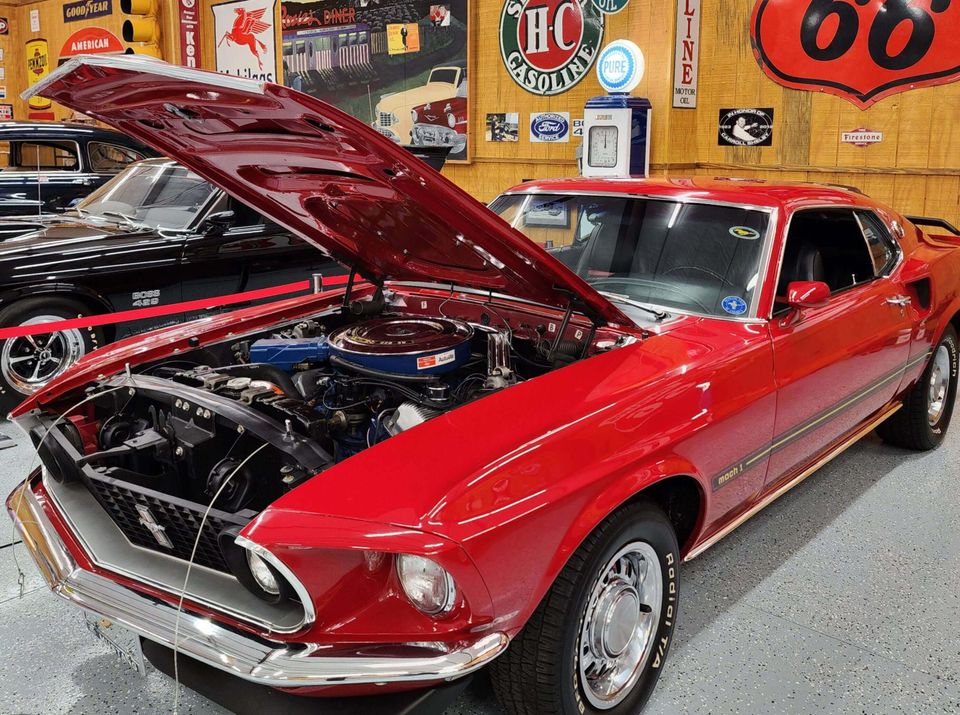 1969 Mustang Mach 1 428 Cobra Jet
This is also an original car with its original Q-code, 428 Cobra Jet engine, and its original C-6 automatic transmission. Ironically, this Q-code Mustang is one like the ones Ford sent to Kar-Craft to build the limited edition Boss 429 cars to qualify the engine for racing in NASCAR. This is also a very powerful and truly fun car to drive.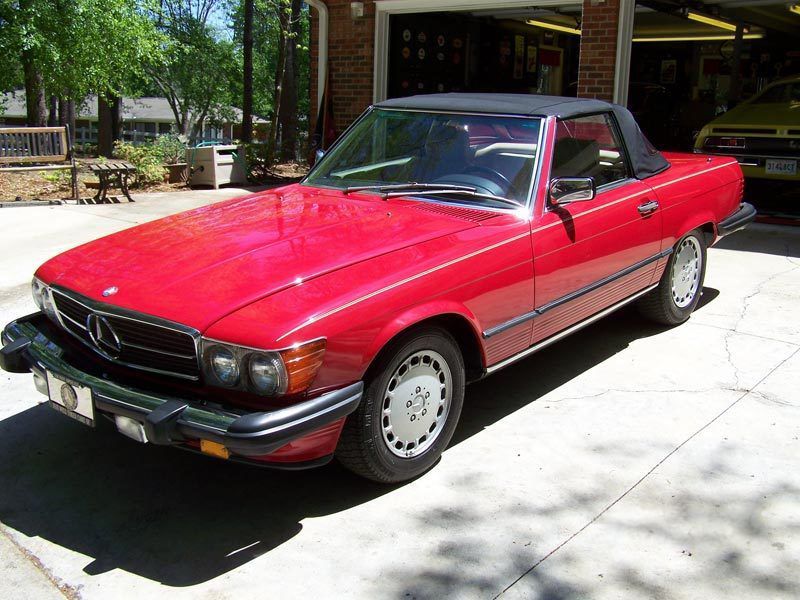 1988 Mercedes 560 SL Roadster
This car is a perfect example of a "Barn Find." After the untimely death of the original owner, his wife had it stored out in their barn covered by a tarp for over 20 years. My brother-in-law, Jim Kitts, heard about the car, gave me a call and the rest is history. We used the car as a back up daily driver for my wife for a while but after we built this new museum, it now has a permanent home.

Past Classics
Yesterday's Ride has displayed many amazing vehicles over the years. Some of our collection has since sold, but we still remember those classics with pride.