About Yesterday's Ride
Learn how our classic car museum got started.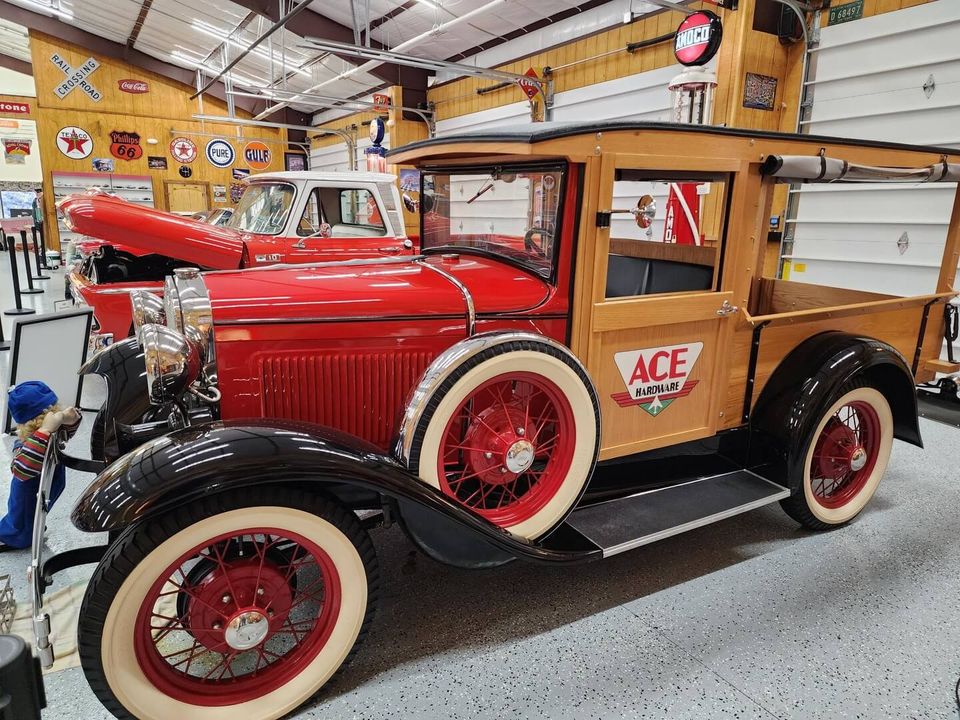 Museum History
Yesterday's Ride Classic Car Museum was founded by Jim Simpson, a Williamston native and owner of the Ace Hardware stores in Williamston and Honea Path. Jim did not start collecting classic cars until he was in his late fifties, but he quickly made up for lost time. As his collection of restored vintage vehicles grew, Jim realized he needed more space to keep them. He decided to use his collection to open a classic car museum in an empty building next door to his Williamston Ace Hardware store.

Today, visitors to the museum can view nine classic cars along with vintage American memorabilia. Yesterday's Ride is a great place for everyone, from lifelong car enthusiasts to kids just discovering a love of vintage cars.

A Message From the Owner
"Yesterday's Ride Classic Cars is a private collection of classic cars, vintage porcelain signs, gas pumps, vintage automobilia, and various other memorabilia representing mine and my family's history. Many items in the collection will bring back fond memories for all those of us who grew up in the 1950's and 60's. For all of you 'youngsters,' it hopefully will be an interesting lesson in my generation's history. Please join us in our walk through time, our childhood, and our family's history."
– Jim Simpson, Owner and Founder

Get a sneak peek of the collection at Yesterday's Ride before you come in for a visit!